Learn all about the powerful Text Input of SOFiSTiK.
This course will teach you the fundamentals of Text Input in SOFiSTiK. You will learn about the Text Editor, the Input Structure and the Syntax CADiNP. New commands and input options will be introduced and discussed with every lesson while working on your script.
The course includes more than 60 lessons with 7h video content. Besides example files, downloads, and documents, you will get access to an extensive command reference.
Learn all about the powerful Text Input of SOFiSTiK that can help you optimise workflows and increase efficiency! 

Who is this course for?
This fundamentals course is for you if you want to build solid knowledge about the text input and its syntax in SOFiSTiK FEA. This course will benefit you whether you are a beginner or have already used CADiNP. The lessons are well-prepared and slow-paced so that you can follow along to build and strengthen your knowledge about the input syntax.
This course might not be for you if you are interested in a text input guide for a particular structure or project. However, if you want to learn the text input basics properly, this is the perfect opportunity.


What you'll learn in this course?
Text Editor Application
Learn about the available commands and how to get the application ready to start your first script.
Programme Module Structure
Get to know the programme modules, the input structure, and the most common commands in guided hands-on examples.
Parameterise Scripts
Learn how to use variables, loops, and IF-Statements to improve the script and increase efficiency.
The Graphical Interface and Text Editor
Integrate scripts to the graphical input to benefit from both sides' advantages to build efficient workflows.
Input Syntax CADiNP
Build, extend and strengthen your knowledge about the input syntax CADiNP with the command reference.


What's included in the course?
Videos
For the best possible learning experience, more than 60 lessons with 7h video tutorials will be ready for you throughout the course.
Downloads
Command references, module descriptions, examples, script snippets and more are available to download.
CADiNP - Command Reference
Dive into CADiNP even deeper with the extensive command reference, including explanation videos and examples.
Test Your Learning
Test and practise your learning by answering quizzes in several lessons during the course. And claim your certificate of course completion after completing the final course quiz.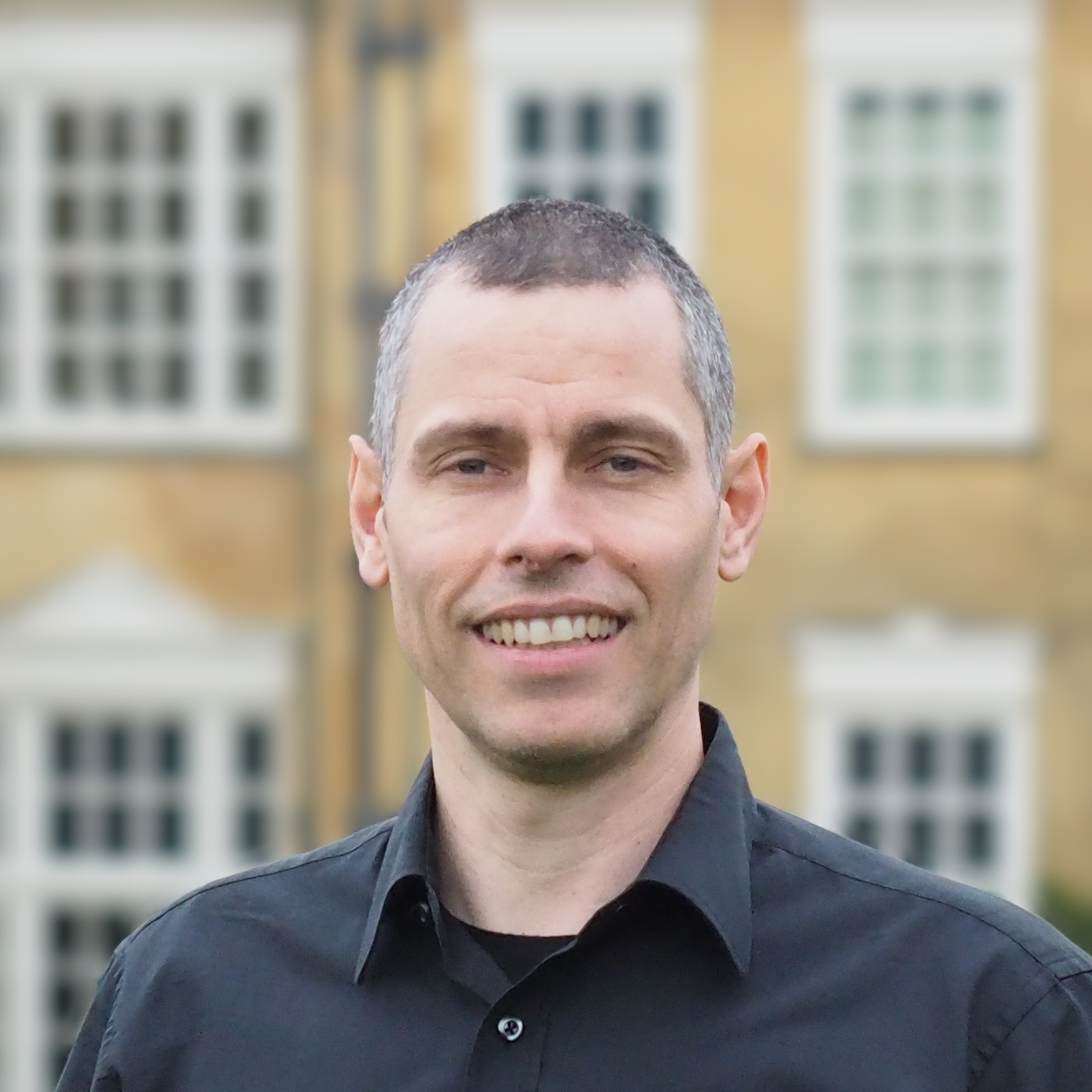 Hi, my name is Guido Altersberger.
I started using SOFiSTiK FEA along with several other finite element software products during my time at University. I then quickly learned to love the high-end capabilities combined with the powerful graphical and text input approach. After using SOFiSTiK on different live projects for several years as a bridge engineer, I joined SOFiSTiK AG to promote the software and to train new user.
The latter was and still is a passion of mine.
Currently, I'm running SOFiSTiK's sales branch in the UK from where I work internationally. Besides my day job, I write about news and features of SOFiSTiK FEA and create tutorials and courses.
What's the course curriculum?
What others are saying...
The course is very well structured with small examples to solve, and then tie it together in its entirety. Guido explains everything very thoroughly, and you get a good foundation to start using Teddy. I like SOFiSTiK's link to Grasshopper, and this course complements the use of grasshopper as a pre-processor. I can really recommend this course to everyone, new as well as more experienced users.
Martin Krepper, Tyréns
Text Input Fundamentals Course prepared by Guido includes everything needed to start the SOFiSTiK Teddy journey - from the interface and basic module structure up to more advanced features to parametrize and optimize the workflow. Training material is well organized and presented in a transparent and easy-to-follow manner. I wish it had been launched several years earlier!
Konrad Bienko, COWI A/S
"The course is very well laid out. The selection of examples is extremely on point; videos illustrating the intricate concepts are very straightforward, and the attached files are beneficial for further self-study. In a nutshell, this is an excellent course mandatory for any new or advanced SOFiSTiK user."
Wojciech Zielichowski-Haber, SYSTRA UK
"Without a doubt, I would recommend this course as compulsory for all Sofistik Users regardless of their current user experience level. Well structured with excellent and detailed explanations followed by practical examples."
Aldin Varenikic, Contec BH
I have enjoyed working with Sofistik for over 20 years! Looking back, I wish Guido had launched this course 19 years earlier. It's concise, relaxed and he really goes through everything! In Norway, the focus on parametric intelligence is strong in coming. And CADiNP is a key tool toward this goal. Guido's course on exactly this issue was money and hours very well spent!
Sigurdur Gunnarsson, Asplan Viak AS
"All in one" in those three words I can describe this course. It is truly the must-have for SOFiSTiK users. I wish to have it 8 years ago when I was starting my journey with TEDDY. Deep, extensive, and presented in a structured form. Well done, I am waiting for the next courses! Strongly recommend.
Rafal Czapiewski, Ramboll DK
While not having too much experience with Sofistik CADiNP this course just might be the best thing any SOFiSTiK newcomer should take. Well structured and with many examples - right on point for debunking the myth about big old scary Teddy and its syntax.
Daniel Ilic





Frequently asked questions.
When does the course start?
You get access to the entire content when you enrol in the course.
How long do I have access to the content?
You can access the course content for twelve months from the day you have enrolled.
Is this a course provided by SOFiSTiK AG?
This course is developed by SOFiSTiK FOR YOU and is not a SOFiSTiK AG training course.
Do I get a certificate?
After completing the final course quiz, you will receive your certificate issued by SOFiSTiK FOR YOU. It will be sent to you at the end of the course duration.
What if my company wants to enrol more than one person?
Please get in touch to enrol more than one person in the course.
What if my company needs a quote and invoice with a purchase order number?
If your company needs an invoice with a purchase order number or other details, please get in touch before purchasing the course on the platform.
What happens if I don't like the course?
I would never want you to be unhappy! If you are unsatisfied with your purchase, contact me in the first 14 days, and I will give you a full refund.
My question isn't listed. What should I do?
Please send me an email ([email protected]). I'd be happy to answer any questions you have about the course.
Ready to enrol?
It's easy. Follow the steps.
Step 1
Click the enrol button below.
Step 2
Enter your email and password to create an account if you don't already have one.
Step 3
Enter your payment and billing information to complete your purchase.
Step 4
Immediately after signing up, you'll have access to all 60+ lessons!